Providing the Right Guidance from the First Meeting till Engagement
It's fascinating how the concept of fixing an arranged marriage has shifted hands from close and distant relatives to agents and brokers to astrologers and pundits to newspaper classifieds and finally matrimonial communities. My Sambandh is at par the revolutionary matchmaking since 1995. The new revolutions of matchmaking algorithms, verified accounts, and customized service have pushed the reliability factor and it has made us "The Best Matrimony of Gujarat" as awarded by Silicon India in 2021.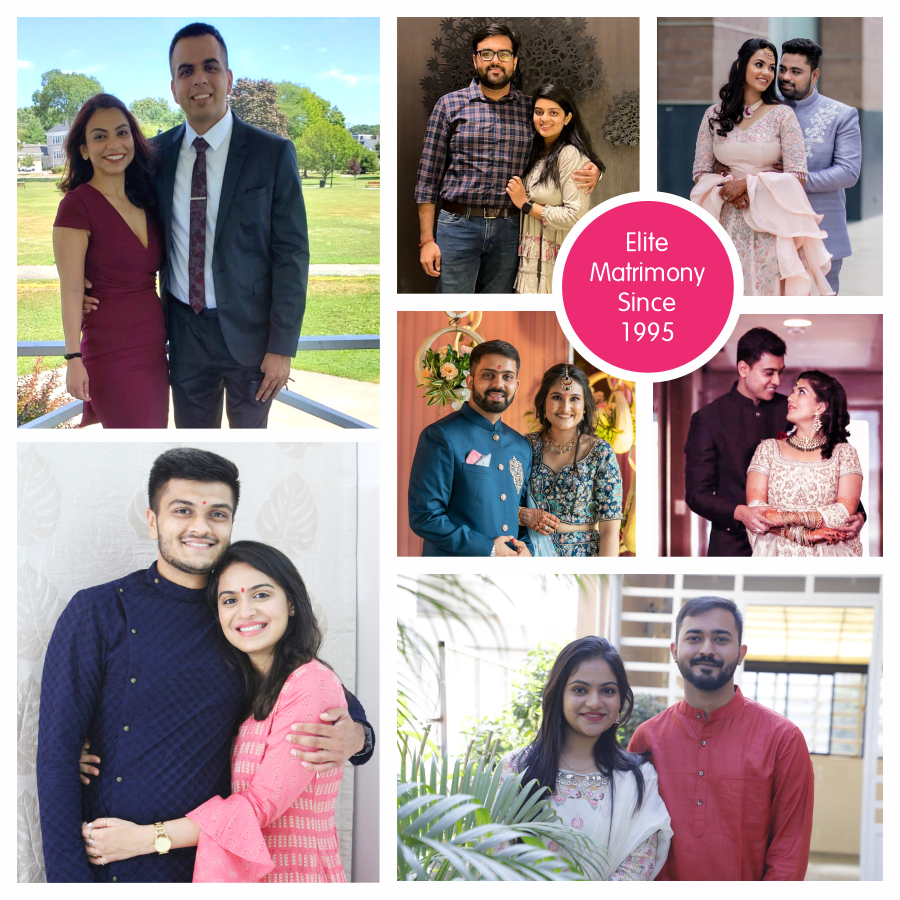 However, statistically, the success rate of matrimonial sites is as low as 15 - 20% only. It is because for arranged marriages match-loving determines fate, not match-making. Matrimonial sites may assist till introducing a person. But, the rest is left on two hesitant individuals having no clue about, what's next? This is where My Sambandh is creating a difference.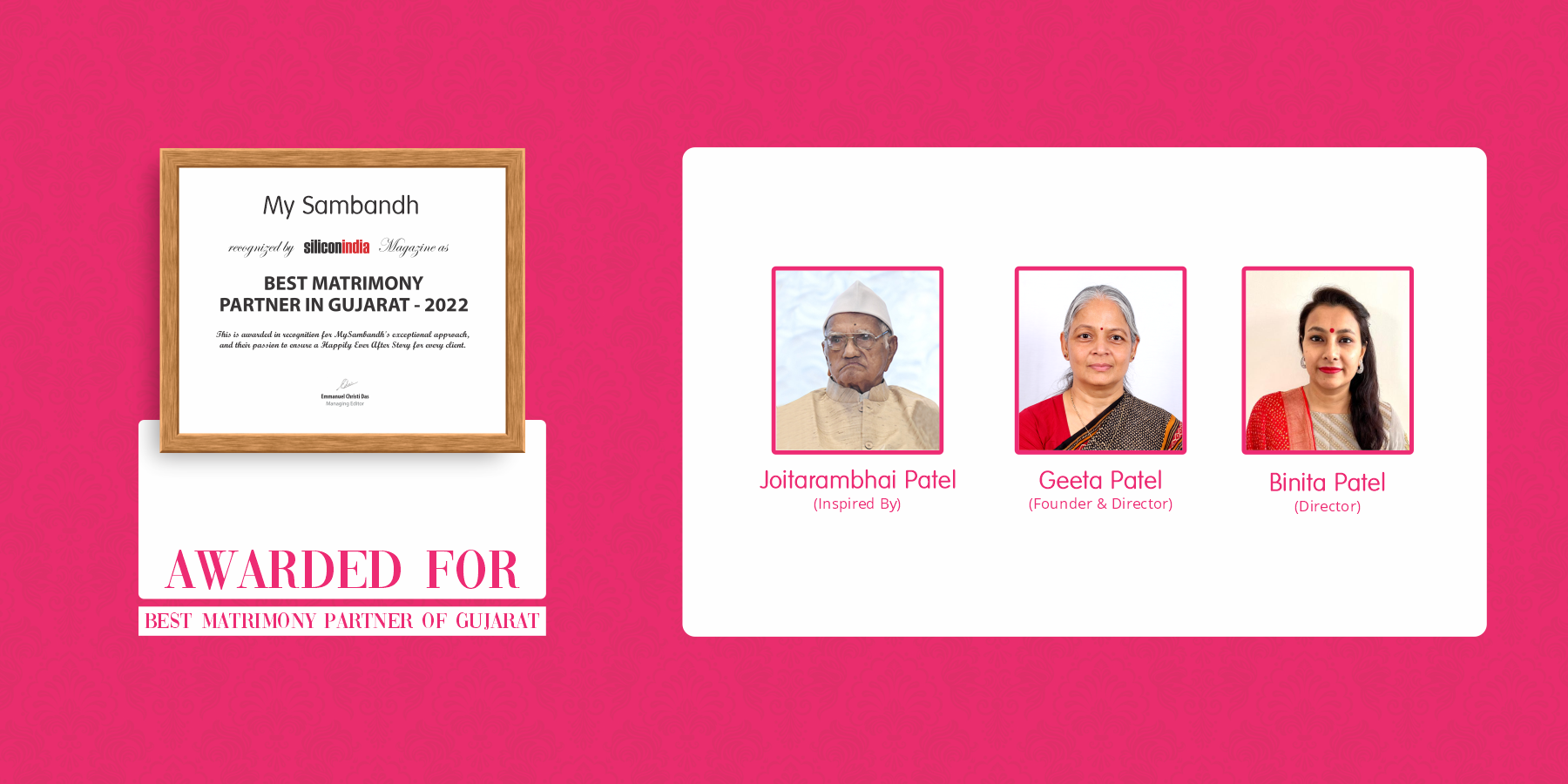 According to Mrs.Geetaben Patel, Director & Founder, My Sambandh, "We're specialized in assisted service and we do match-making for the prospects from 7 aspects – Physical, Social, Emotional, Mental, Educational, Financial, and Spiritual. That helps prospects blend well. My Sambandh believes in result-oriented match-making, and our success ratio is almost 56% with more than 1000 success stories. Our strategy is simple as to how we can ensure the right way of bringing the soul mates together and how to give the right guidance and decorum from their first meeting till engagement. We've 1000s of micro activities lined up at the back end in our process, which leads to the success ratio."
The Trust
For the first time in India, My Sambandh has offered a "Pehli Mulaqat" session for prospects. The session is led by an Image Expert, who advises and trains them on proper first-meeting manners. Basic etiquettes, hygiene etiquettes, dressing, magical phrases, conversation starters, and what to ask and what not to ask are only a few of the many topics that are specifically addressed.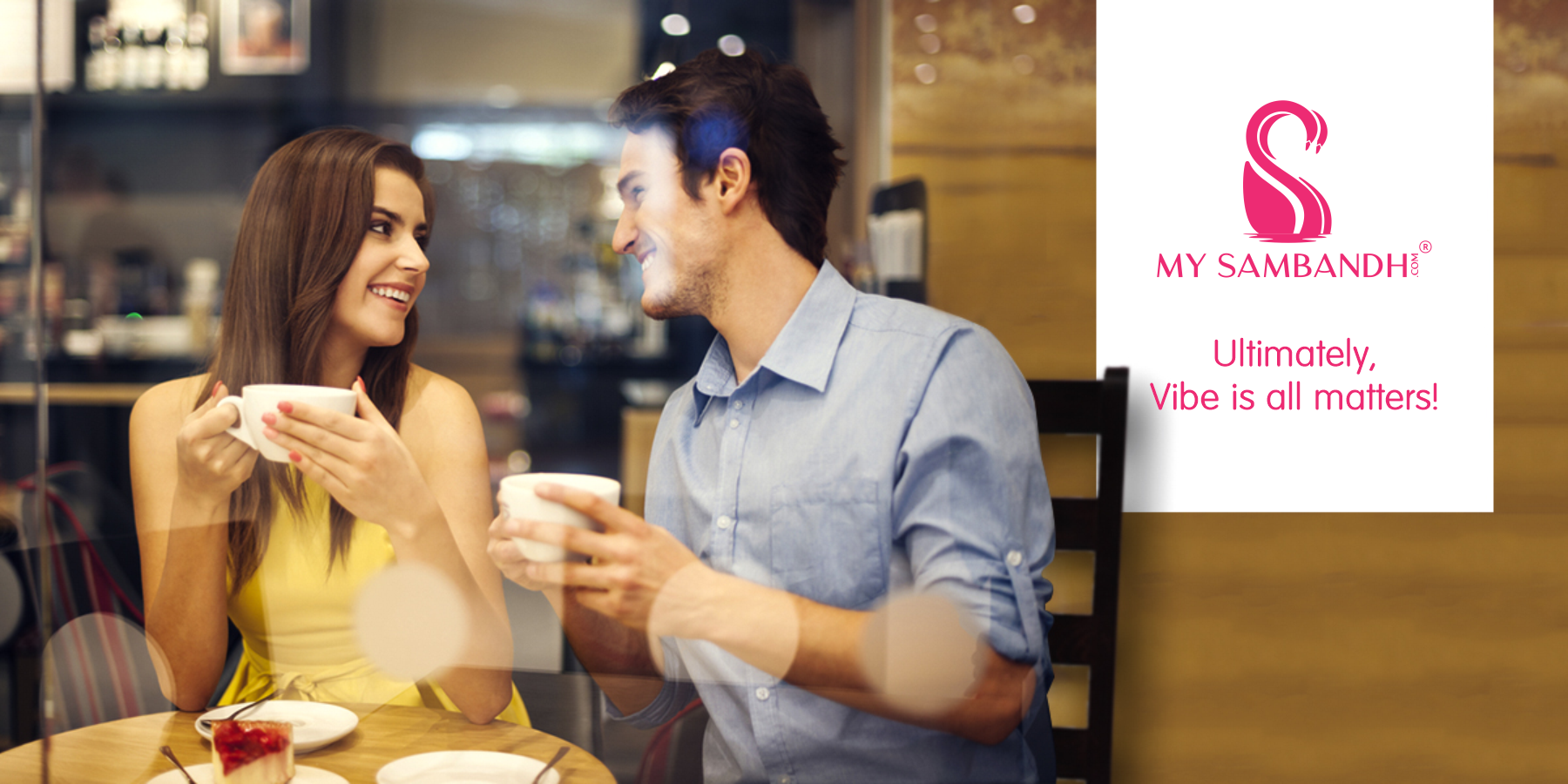 My Sambandh guides the prospects with every aspect that is needed. The company has dedicated counsellors who guide the prospects from making an effective profile, assisting them with complimentary grooming sessions. The company also counsels the parents so that prospects feels free, approachable and humble, which helps the couples open up well and form a bond with a good vibe.
Dedicated service at affordable cost
My Sambandh Experts Team checks the background and the reference of each profile. The firm has also mandated Aadhar Card for paid membership, and to prevent fake or inappropriate profiles from registration the company also performs a dedicated manual scan.
As per the Director – Ms.Binita Patel, "The other matrimonial sites charge roughly Rs.80000 per annum; we charge around 30% of it. Our approach is personal and professional as these kinds of relationships are very sensitive, and we need to pay personal attention. Hence, we assign a very less number of prospects to each relationship manager for better search."